Sponsor the Winter Farmers' Market Series!
Learn about how the winter farmers' market series can benefit your business
Information on Winter Farmers' Market Sponsorship Opportunities
SAMM Operating for 2018 Season!
SAMM is coming to a town near you!
View the 2018 SAMM Summer Schedule and learn about volunteer opportunities!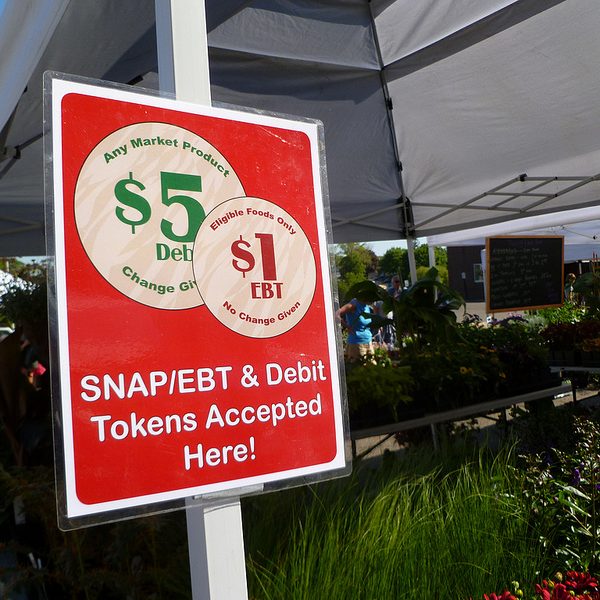 You SNAP, We Match- All Summer Long!
Learn how and where to use EBT/SNAP benefits at Seacoast farmers' markets and farm stands
Seacoast Eat Local supports access to local foods for all
When's the Next Farmers' Market?
Check our calendar to find the next farmers' market near you!
There are farmers' markets happening across the Seacoast nearly every day!
Seacoast Harvest
Your year-around guide to Seacoast food
Find Local Food
Blog
We post several times a week about Seacoast local food.
Read our blog
Let's Eat More Local Food
Let us help you find locally grown food in New Hampshire and Maine with a focus on Rockingham, Strafford, and York counties.   Use our year-round Seacoast Harvest guide to find farms and farmers' markets.   Attend the Winter Farmers' Markets November through April, or buy produce from the SAMM van during the Summer harvest season.  We also provide support for SNAP/EBT at Seacoast farmers' markets year-round.